Company focuses on virtual care as nurse shortages continue to plague the industry
NOBLESVILLE, Ind., October 11, 2023 — Collette Health, a turnkey 360 degree virtual care solution, is debuting their recent company rebrand at the American Nurses Credentialing Center (ANCC) Magnet/Pathway Conference held in Chicago from October 12-14 at the McCormick Place Convention Center. This event is the official annual conference of the prestigious Magnet Recognition Program®, serving as both a celebration of accomplishment for newly designated Magnet® organizations and a showcase of best nursing practices for the Magnet community.
The nursing industry is going through an era defined by rapid technological advancements including virtual care as a vital tool to help overburdened staff. This transformation is driven by the ever-growing demands on hospital and healthcare systems, the need for more accessible and efficient patient care, and the recognition that technology can enhance the nurse-patient relationship.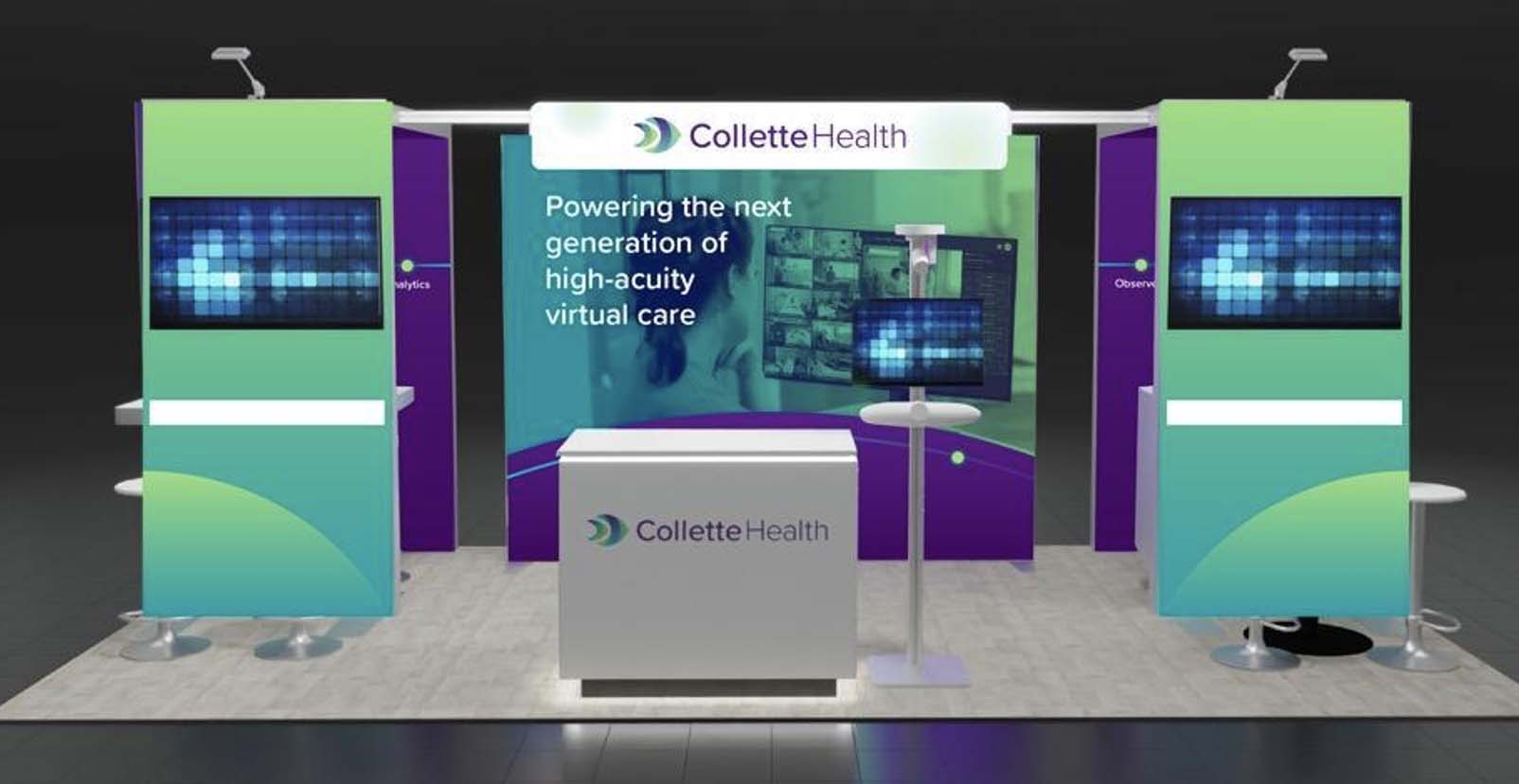 Collette Health will be showcasing their innovative virtual care solutions at booth #727, providing attendees with an opportunity to learn more about how it benefits healthcare providers and patients alike. The live demo will showcase the company's full capabilities including presence detection, patient motion detection, interaction of analytics with clinical and operational data points, and team nursing features.
President Holly Miller, a dynamic healthcare IT leader for more than 20 years, who will be on hand to answer questions commented: "Debuting our new brand at ANCC in front of thousands of nurses and healthcare professionals is something we as a company are extremely excited for. Embracing change is the essence of growth. Our recent company rebrand is not just a new look; it's a bold declaration of our evolution, a promise of innovation, and a reaffirmation of our commitment to the healthcare industry."
Founded in 2017, Collette Health, formerly MedSitter, solves a critical need for hospitals and health systems of all sizes nationwide as patient acuity rises and staffing shortages continue. Collette Health is innovating to meet those critical needs and become the next generation of high-acuity virtual care. Its virtual care solution includes virtual observation, virtual nursing, team nursing, patient surveillance analytics and trends.
Collette Health's solution helps clinicians to:
Proactively respond to high-acuity patient needs
Positively impact patient experience scores
Offset high-acuity costs
Augment clinician staffing shortages, improving retention and satisfaction
Accelerate virtual care model pilots with rapid implementation
Support their practice using safe and ethical use of AI
To learn more about Collette Health, visit collettehealth.com.
###
About Collette Health:
Collette Health (formerly MedSitter) is the next generation of high-acuity virtual care. More than 150 hospitals and 12 top healthcare systems nationwide trust our AI-enabled, continuous virtual observation, clinician observers, and actionable analytics to solve staffing shortages, prevent adverse events, and improve patient and clinician satisfaction. Partner with us. Follow us: LinkedIn
For media inquiries, please contact:
ColletteHealth@growwithfuoco.com